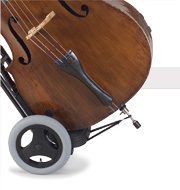 Download a high resolution tiff/CMYK version of the row of stools below (as one picture) in one of the following sizes:




Print sizes correspond to a printing resolution of 300 dpi.







Picture text suggestions:
"The Double Trolley stool shown in it's possible 14 height positions."
"A variety of 14 height positions from 60 cm to 92.5 cm makes the Double Trolley stool adjustable for any bass player."



Thumbnails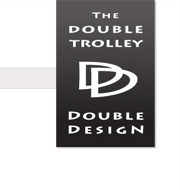 I got the Double Trolley and it works very well! It is built more firmly and so easier to move the instrument and to sit on than I thought. Among all, I'm surprised at that it can make sharp turns so I can move the instrument in narrow space like a corridor in my home. All of my colleagues admired it, and some of them said they would like to buy it.

Today, when I took this picture, there was a slight strong earthquake, but my instrument which was standing with the trolley didn't fall down!

Yosuke Yamazoe
Japan


More reviews..