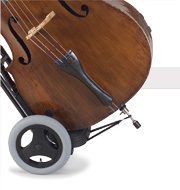 Download a high resolution tiff/CMYK version of the picture in one of the following sizes:




Print sizes correspond to a printing resolution of 300 dpi.



Picture text suggestion:
"The double bass carefully rests on the seat of the Double Trolley while you roll with it. Furthermore the air pumped wheels absorb bumps from the street."

Thumbnails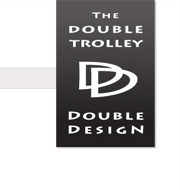 Whilst the other bassists in my section struggled carrying an uncased bass plus a bow and stool, I raced away with my double trolley! Then in the concerts, whilst the others creaked and squeaked away and got uncomfortable after an hour, I was silent and wonderfully comfortable, not to mention packed up and back on the coach way before the rest of them!

Patrick Fysh
United Kingdom, Kent


More reviews..