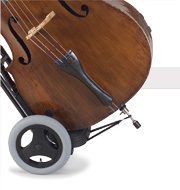 Telescope
The two sheathes inside the outer tube protect the inner tubes when you adjust the height or transform the Double Trolley. This lets the telescopic system work nice and smooth.

The two strong stainless steel taps inside the horizontal tube hold the weight of the stool and eliminate any unwanted sqeaks arising from conventional tightening lock mechanisms.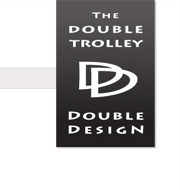 I recently purchase one of your trolleys, and I must say congratulations. It is well designed and built, and very comfortable. I have used it for a number of rehearsals and concerts, and have never failed to get envious comments from my section mates.

Thanks again for a very intelligently designed product.

Raymond Irving
United States, MD


More reviews..