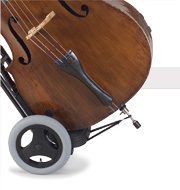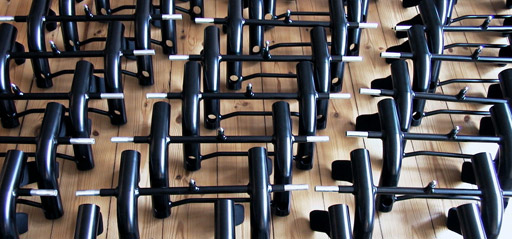 In an effort to lower production costs, the manufacturing of the Double Trolley was transferred to China in 2006.

Improvements to the original design have also been made. Firstly, the new stool piece tubes and taps under the seat increase the structural integrity. In addition, the tyres have a more sporty look, and inflation of the wheels has been improved.

Double Design have worked intensely with the new factory for one and a half years to ensure that the new Double Trolleys produced are of the very highest level of quality.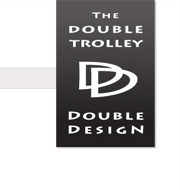 Whilst the other bassists in my section struggled carrying an uncased bass plus a bow and stool, I raced away with my double trolley! Then in the concerts, whilst the others creaked and squeaked away and got uncomfortable after an hour, I was silent and wonderfully comfortable, not to mention packed up and back on the coach way before the rest of them!

Patrick Fysh
United Kingdom, Kent


More reviews..