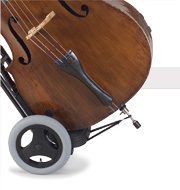 About us
The Double Trolley is sold by Double Design, a small Danish company founded in 1997 by professional bass player Marc Grue (right).

Marc holds a position in the Gothenburg Symphony Orchestra as a bass player and collaborates with a number of different parties to bring you the Double Trolley.


Please feel free to contact us.

Double Design of Scandinavia AB
Erik Dahlbergsgatan 35B, lgh 80
41131 Gothenburg
Sweden

Tel. +46 707 18 16 20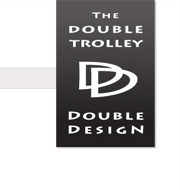 Your bass trolley is great for those country walks - and a delight in an urban situation too. Out the apartment door - down the elevator onto the street and sail on to the gig. Its perfect.

Kent Carter
France


More reviews..