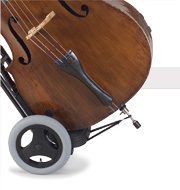 About us
The Double Trolley is sold by Double Design, a small Danish company founded in 1997 by professional bass player Marc Grue (right).

Marc holds a position in the Gothenburg Symphony Orchestra as a bass player and collaborates with a number of different parties to bring you the Double Trolley.


Please feel free to contact us.

Double Design of Scandinavia AB
Erik Dahlbergsgatan 35B, lgh 80
41131 Gothenburg
Sweden

Tel. +46 707 18 16 20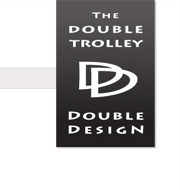 We have received the Double Trolley here in Canada and I'm writing to thank you for your wonderful product! So far it is working perfectly - I tested it out this past weekend on my way to orchestra - you see, I am a member of the Toronto Symphony Youth Orchestra, but I live far away from Toronto and need to take the train and the subway to get to and travel about Toronto......thank you for making it that much easier!

Jonathan Cegys
Canada


More reviews..