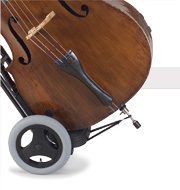 About us
The Double Trolley is sold by Double Design, a small Danish company founded in 1997 by professional bass player Marc Grue (right).

Marc holds a position in the Gothenburg Symphony Orchestra as a bass player and collaborates with a number of different parties to bring you the Double Trolley.


Please feel free to contact us.

Double Design of Scandinavia AB
Erik Dahlbergsgatan 35B, lgh 80
41131 Gothenburg
Sweden

Tel. +46 707 18 16 20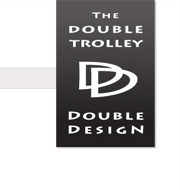 Hi Marc, I love my Double Trolley. It makes my life simple. Just about everywhere I go people just love that it has seat and turns into dolley & it's portable.
Love It! Love It!! Love It!!!

Kimberly Johnson
United States, Maryland


More reviews..