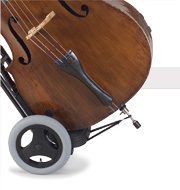 Thick high quality genuine leather
Soft layer of foam to
give added comfort
7 cm / 2'8" thick
layer of firm and
supportive foam
padding that enables
extended periods
of use without
the discomfort of
conventional soft
bass stools



Strong reinforced
nuts holding the
mounting bracket
screw firmly to
the wood base.


| | |
| --- | --- |
| | Strong wood base to carry the weight |
Seat lock


A snap-in latch attached to the mounting bracket catches a groove in the handle of the stool piece when the seat is attached.

This mechanism ensures that you can lift the stool by the seat without the stool piece falling off.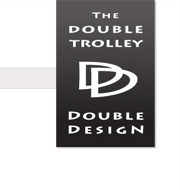 Hi Marc, I love my Double Trolley. It makes my life simple. Just about everywhere I go people just love that it has seat and turns into dolley & it's portable.
Love It! Love It!! Love It!!!

Kimberly Johnson
United States, Maryland


More reviews..