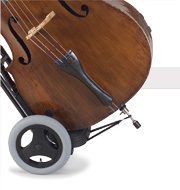 Wheel piece



The wheel piece of the Double Trolley can easily be accomodated to the specific size of your bass by adjusting the side supports and the hook strap.

Furthermore the air pressure in the tyres can be adjusted to carry the weight of your bass with a perfect amount of suspension.

Resting on the attached thick seat and floating on the large pneumatic tyres, your double bass couldn't enjoy a safer or more comfortable ride.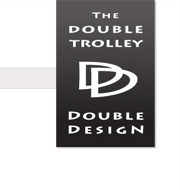 I am amazed at the marvelous engineering that has gone into the design and construction of the Double Trolley. I can't wait to use it on the job.

You are to be commended for your contribution to the brotherhood of double bassists. Bless you!

Buckner Malcolm
United States, NC


More reviews..