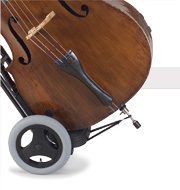 Weight
The entire frame of the Double Trolley is constructed using aluminium, which is not only light, but also strong.

At only 3.6 kg / 7.9 lbs., the Double Trolley stool weighs considerably less than a conventional drum stool.

The wheel piece weighs 3.0 kg / 6.6 lbs. whilst each wheel weighs 1 kg / 2.2 lbs.

In total the Double Trolley weighs 6.6 kg / 14.5 lbs.

1 kg = 2.2 lbs
1 lb = 0,45 kg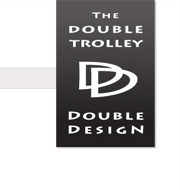 I travelled around and visited musician friends and brought my bass along. In total I travelled almost 3000 kilometers with train and bus, something that wouldn't have been possible without my Double Trolley!

Daniel Duzlewski
Örebro, Sweden


More reviews..