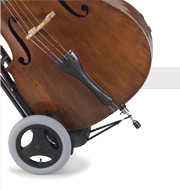 The Double Trolley is sold out
Thank you all bass players around the world for your entuthiasm and appreciation of the Double Trolley over the years!

I'm now pursuing new projects that will be even more exciting!

Marc Grue
Inventor of the Double Trolley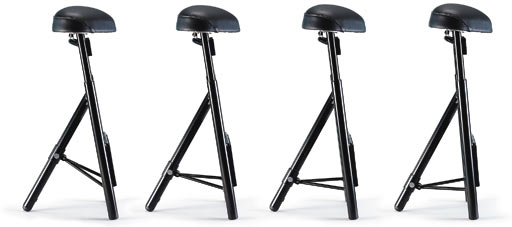 Click to see the Double Trolley transform:


| | | |
| --- | --- | --- |
| | The Double Trolley is the unique solution for any double bass player who wants a safe transport system for the double bass, and a high quality adjustable stool upholstered with genuine leather - all in one! | |
| | | |
4 early users of the Double Trolley in Copenhagen, Denmark.
Ditlev Damkjær (second from left) was the first to buy a Double Trolley back in 1999 - Double Trolley no.1! Katja Nielsen, Pernille Rømer, and Magdalena Entell were soon to follow. Now, bassists from more than 20 countries are currently enjoying the convenience and comfort of the Double Trolley. Here are some testimonials...

"The Double Trolley is an ingenius initiative. At once it solves the two major problems for all bass players: It eases transportation and at the same time delivers the best bass stool I have ever sat on."
Niels-Henning Ørsted Pedersen
- Double bass Jazz Legend (1946-2005)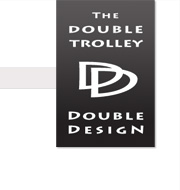 I am amazed at the marvelous engineering that has gone into the design and construction of the Double Trolley. I can't wait to use it on the job.

You are to be commended for your contribution to the brotherhood of double bassists. Bless you!

Buckner Malcolm
United States, NC


More reviews..