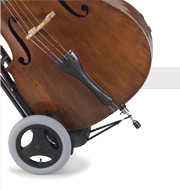 How the Double Trolley works

Stool piece
The Double Trolley consists of three pieces:





Seat

The seat can either be attached to the wheel piece or the stool piece. In this way, it becomes either the support for the bass or the bass player.


Wheel piece
When the seat and stool piece are assembled, the Double Trolley becomes an adjustable high quality stool for the bassist.
When all three pieces are assembled the unit becomes a secure trolley for the double bass.
See how the Double Trolley transforms from stool to trolley...

Click on the pictures to enlarge.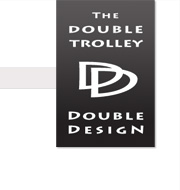 My Double Trolley arrived three days after I placed my order - great service!

I immediately took my bass for a walk through the cobblestone streets around my home, and the performance was very impressive - easy one-handed pushing and an amazingly smooth ride for the bass. Used as a stool, it's simply perfect.

David Moss
Germany


More reviews..