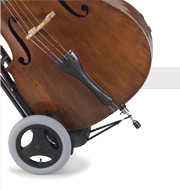 Trolley to stool

To transform the Double Trolley from trolley to stool, the elastic strap around the neck of the bass and the hook strap by the endpin are released. The bass is laid down. By pressing against the wheel axle with the thumb, the rear leg of the stool piece is released.
The stool piece is lifted from the wheel piece and the socket is slid downwards to let the rear leg fold out. The seat is lifted up from the wheel piece and put into the top of the stool piece.
| | | |
| --- | --- | --- |
| | | |
| Click on the pictures to get a close view. | | |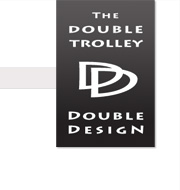 I travelled around and visited musician friends and brought my bass along. In total I travelled almost 3000 kilometers with train and bus, something that wouldn't have been possible without my Double Trolley!

Daniel Duzlewski
Örebro, Sweden


More reviews..