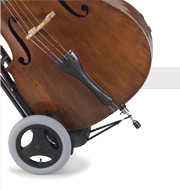 Stool to trolley

To transform the Double Trolley from a stool to a trolley, the seat is first lifted up from the stool piece and put into the wheel piece.
The two front legs of the stool piece are placed into the tubes of the wheel piece. The rear leg of the stool piece is folded into and locked to the wheel axle of the wheel piece. The trolley is now assembled and the height of the upper part is adjusted to accomodate the size of the bass.
| | | |
| --- | --- | --- |
| | | |
| Click on the pictures to get a close view. | | |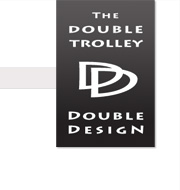 Whilst the other bassists in my section struggled carrying an uncased bass plus a bow and stool, I raced away with my double trolley! Then in the concerts, whilst the others creaked and squeaked away and got uncomfortable after an hour, I was silent and wonderfully comfortable, not to mention packed up and back on the coach way before the rest of them!

Patrick Fysh
United Kingdom, Kent


More reviews..