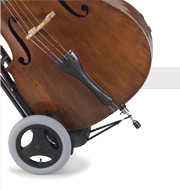 Stool to trolley

To transform the Double Trolley from a stool to a trolley, the seat is first lifted up from the stool piece and put into the wheel piece.
The two front legs of the stool piece are placed into the tubes of the wheel piece. The rear leg of the stool piece is folded into and locked to the wheel axle of the wheel piece. The trolley is now assembled and the height of the upper part is adjusted to accomodate the size of the bass.
| | | |
| --- | --- | --- |
| | | |
| Click on the pictures to get a close view. | | |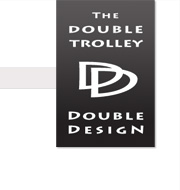 We have received the Double Trolley here in Canada and I'm writing to thank you for your wonderful product! So far it is working perfectly - I tested it out this past weekend on my way to orchestra - you see, I am a member of the Toronto Symphony Youth Orchestra, but I live far away from Toronto and need to take the train and the subway to get to and travel about Toronto......thank you for making it that much easier!

Jonathan Cegys
Canada


More reviews..