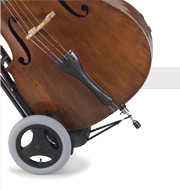 How it works
Stool to trolley

8/8
The two taps on the stool piece are squezed against each other and the handle is lifted to a position where the upper padded part will be on level with the shoulder of your bass when the bass is attached to the trolley.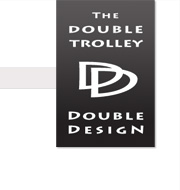 My Double Trolley arrived three days after I placed my order - great service!

I immediately took my bass for a walk through the cobblestone streets around my home, and the performance was very impressive - easy one-handed pushing and an amazingly smooth ride for the bass. Used as a stool, it's simply perfect.

David Moss
Germany


More reviews..