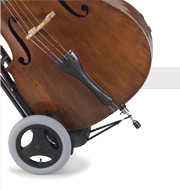 How it works
Stool to trolley

8/8
The two taps on the stool piece are squezed against each other and the handle is lifted to a position where the upper padded part will be on level with the shoulder of your bass when the bass is attached to the trolley.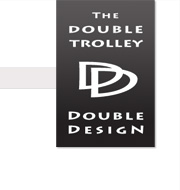 Hi Marc, I love my Double Trolley. It makes my life simple. Just about everywhere I go people just love that it has seat and turns into dolley & it's portable.
Love It! Love It!! Love It!!!

Kimberly Johnson
United States, Maryland


More reviews..