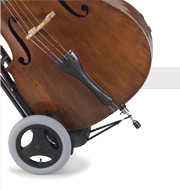 How it works
Stool to trolley

8/8
The two taps on the stool piece are squezed against each other and the handle is lifted to a position where the upper padded part will be on level with the shoulder of your bass when the bass is attached to the trolley.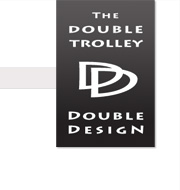 Dear Marc,
Your product is so obvious that you immediately become good friends with it, and after just one ride with it, it has already become indispensable. As a travelling/driving freelancer I will never be without a Double Trolley.

Edvard Nyholm Debess
Faroe Islands


More reviews..