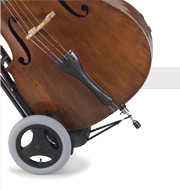 Links exchange
Link from us to you...
If you are operating a site which includes information on, or related to the Double Bass, we would like to include a link from our page. If we don't already have a link to your page please fill in the informations below so we can add your site to our links pages right away. We would love if you would make a reciprocal link to our site but please don't feel obliged.


Your link informations:
The name of how you want your site listed:

Ex. "Benny Goodmans Bass Shop, Colorado"
The main URL:

Ex. "http://www.goodman.com"
Description of your site:



Link from you to us...
You're more than welcome to provide a link from your site to ours. Let us know you're doing it: So we can reciprocate, if you are not already on our links pages


Our link informations:
Web Site Name:
Doubletrolley.com
Web Site URL:
http://www.doubletrolley.com
Description of our site:
Home of the Double Trolley - an adjustable high stool with genuine leather that can be transformed to a carefull trolley for a double bass in under 10 seconds!
GIF's you can use:
8 K
52 K
<< Back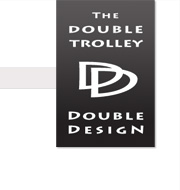 Hi Marc, I love my Double Trolley. It makes my life simple. Just about everywhere I go people just love that it has seat and turns into dolley & it's portable.
Love It! Love It!! Love It!!!

Kimberly Johnson
United States, Maryland


More reviews..