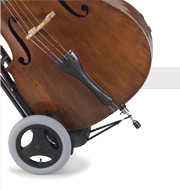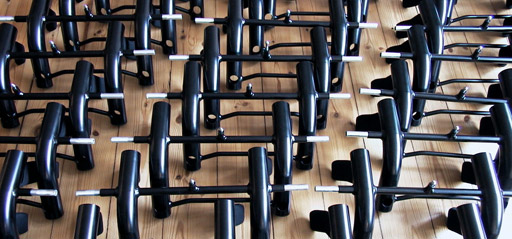 In an effort to lower production costs, the manufacturing of the Double Trolley was transferred to China in 2006.

Improvements to the original design have also been made. Firstly, the new stool piece tubes and taps under the seat increase the structural integrity. In addition, the tyres have a more sporty look, and inflation of the wheels has been improved.

Double Design have worked intensely with the new factory for one and a half years to ensure that the new Double Trolleys produced are of the very highest level of quality.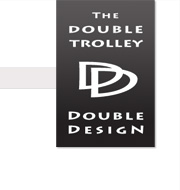 I got the Double Trolley and it works very well! It is built more firmly and so easier to move the instrument and to sit on than I thought. Among all, I'm surprised at that it can make sharp turns so I can move the instrument in narrow space like a corridor in my home. All of my colleagues admired it, and some of them said they would like to buy it.

Today, when I took this picture, there was a slight strong earthquake, but my instrument which was standing with the trolley didn't fall down!

Yosuke Yamazoe
Japan


More reviews..