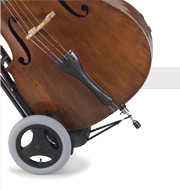 Guarantee
Our 1 month, full money back guarantee reflects our firm belief that you will be fully satisfied by purchasing a Double Trolley.

Should the Double Trolley not meet your expectations in any way, you can simply return it within one month and get your money back!

Furthermore, Double Design provides a 1-year warrantee on all parts, in case of defects in materials and workmanship.

Read the full Conditions of delivery.
Service



During the course of time a tire may wear down, an elastic strap disappear or a rubber padded part become damaged - you can always contact Double Design and get a new part sent.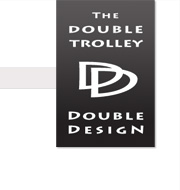 We have received the Double Trolley here in Canada and I'm writing to thank you for your wonderful product! So far it is working perfectly - I tested it out this past weekend on my way to orchestra - you see, I am a member of the Toronto Symphony Youth Orchestra, but I live far away from Toronto and need to take the train and the subway to get to and travel about Toronto......thank you for making it that much easier!

Jonathan Cegys
Canada


More reviews..