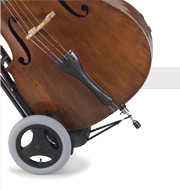 Weight
The entire frame of the Double Trolley is constructed using aluminium, which is not only light, but also strong.

At only 3.6 kg / 7.9 lbs., the Double Trolley stool weighs considerably less than a conventional drum stool.

The wheel piece weighs 3.0 kg / 6.6 lbs. whilst each wheel weighs 1 kg / 2.2 lbs.

In total the Double Trolley weighs 6.6 kg / 14.5 lbs.

1 kg = 2.2 lbs
1 lb = 0,45 kg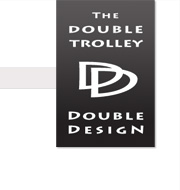 I recently purchase one of your trolleys, and I must say congratulations. It is well designed and built, and very comfortable. I have used it for a number of rehearsals and concerts, and have never failed to get envious comments from my section mates.

Thanks again for a very intelligently designed product.

Raymond Irving
United States, MD


More reviews..