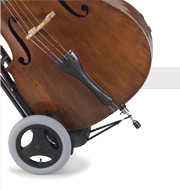 Wheel piece



The wheel piece of the Double Trolley can easily be accomodated to the specific size of your bass by adjusting the side supports and the hook strap.

Furthermore the air pressure in the tyres can be adjusted to carry the weight of your bass with a perfect amount of suspension.

Resting on the attached thick seat and floating on the large pneumatic tyres, your double bass couldn't enjoy a safer or more comfortable ride.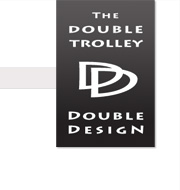 Hi Marc, I love my Double Trolley. It makes my life simple. Just about everywhere I go people just love that it has seat and turns into dolley & it's portable.
Love It! Love It!! Love It!!!

Kimberly Johnson
United States, Maryland


More reviews..