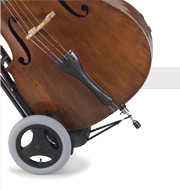 Guarantee
Our 1 month, full money back guarantee reflects our firm belief that you will be fully satisfied by purchasing a Double Trolley.

Should the Double Trolley not meet your expectations in any way, you can simply return it within one month and get your money back!

Furthermore, Double Design provides a 1-year warrantee on all parts, in case of defects in materials and workmanship.

Read the full Conditions of delivery.
Service



During the course of time a tire may wear down, an elastic strap disappear or a rubber padded part become damaged - you can always contact Double Design and get a new part sent.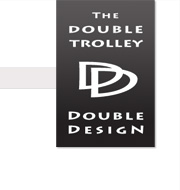 Since getting my Double Trolley I can get around with my bass much more independently. All my friends think it's really cool and the seat is really comfy too.

Alistair Westwood
National Children's Orchestra of Great Britain (Under 11s)


More reviews..