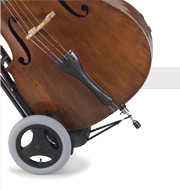 Telescope
The two sheathes inside the outer tube protect the inner tubes when you adjust the height or transform the Double Trolley. This lets the telescopic system work nice and smooth.

The two strong stainless steel taps inside the horizontal tube hold the weight of the stool and eliminate any unwanted sqeaks arising from conventional tightening lock mechanisms.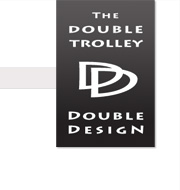 Since getting my Double Trolley I can get around with my bass much more independently. All my friends think it's really cool and the seat is really comfy too.

Alistair Westwood
National Children's Orchestra of Great Britain (Under 11s)


More reviews..