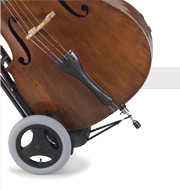 Telescope
The two sheathes inside the outer tube protect the inner tubes when you adjust the height or transform the Double Trolley. This lets the telescopic system work nice and smooth.

The two strong stainless steel taps inside the horizontal tube hold the weight of the stool and eliminate any unwanted sqeaks arising from conventional tightening lock mechanisms.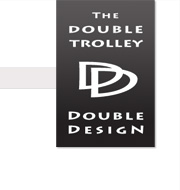 Whilst the other bassists in my section struggled carrying an uncased bass plus a bow and stool, I raced away with my double trolley! Then in the concerts, whilst the others creaked and squeaked away and got uncomfortable after an hour, I was silent and wonderfully comfortable, not to mention packed up and back on the coach way before the rest of them!

Patrick Fysh
United Kingdom, Kent


More reviews..