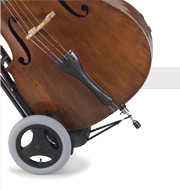 Telescope
The two sheathes inside the outer tube protect the inner tubes when you adjust the height or transform the Double Trolley. This lets the telescopic system work nice and smooth.

The two strong stainless steel taps inside the horizontal tube hold the weight of the stool and eliminate any unwanted sqeaks arising from conventional tightening lock mechanisms.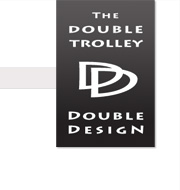 I've been using your stool for almost a year, and I think it's a great contribution to the world of equipment. I love the fact that I can transport the bass without the bass bag on.

It's indeed very comfortable as well.

Andrew Miller
Canada


More reviews..