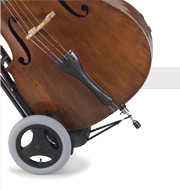 Telescope
The two sheathes inside the outer tube protect the inner tubes when you adjust the height or transform the Double Trolley. This lets the telescopic system work nice and smooth.

The two strong stainless steel taps inside the horizontal tube hold the weight of the stool and eliminate any unwanted sqeaks arising from conventional tightening lock mechanisms.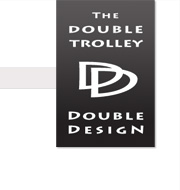 We have received the Double Trolley here in Canada and I'm writing to thank you for your wonderful product! So far it is working perfectly - I tested it out this past weekend on my way to orchestra - you see, I am a member of the Toronto Symphony Youth Orchestra, but I live far away from Toronto and need to take the train and the subway to get to and travel about Toronto......thank you for making it that much easier!

Jonathan Cegys
Canada


More reviews..